The theme for World Environment Day this year is "THINK.EAT.SAVE. Reduce your foodprint". It highlights the global issue of food waste and how it has become a stumbling block for the further development of some nations.
Now, we didn't know or care much about the topic until we saw the statistics and we decided to share it with you.
For example: Did you know one third of all the food produced globally is wasted (that is 1.3 BILLION TONNES of food yearly)?
Unbelievable?  Believe it.
Check the United Nations Environment Programme website (www.unep.org/wed) for more information, statistics and ways to reduce the waste of food.
Check out these statistics:
"According to the UN Food and Agriculture Organization (FAO), every year 1.3 billion tonnes of food is wasted. This is equivalent to the same amount produced in the whole of sub-Saharan Africa. At the same time, 1 in every 7 people in the world go to bed hungry and more than 20,000 children under the age of 5 die daily from hunger."
" While the planet is struggling to provide us with enough resources to sustain its 7 billion people (growing to 9 billion by 2050), FAO estimates that a third of global food production is either wasted or lost. Food waste is an enormous drain on natural resources and a contributor to negative environmental impacts."
But what can you do to stop food waste? Start with simple things within the home…
1. Cook what you believe your family will be able to consume (within reasonable time – before the food spoils)
2. Plan meals
3. Write supermarket lists
4. Take inventory of what is in your cupboards, in your fridge, on your counter. (So you will be able to use them before they go bad)
5. Carry leftovers for lunch
6. Use leftovers to make a new dish
7. Eat more local produce
8. Eat foods that need less water to be prepared (in addition to your foodprint, we also have a water footprint)
What are we doing to reduce our foodprint?
Well we carried leftovers for lunch, in a smaller container and carried it in a paper bag.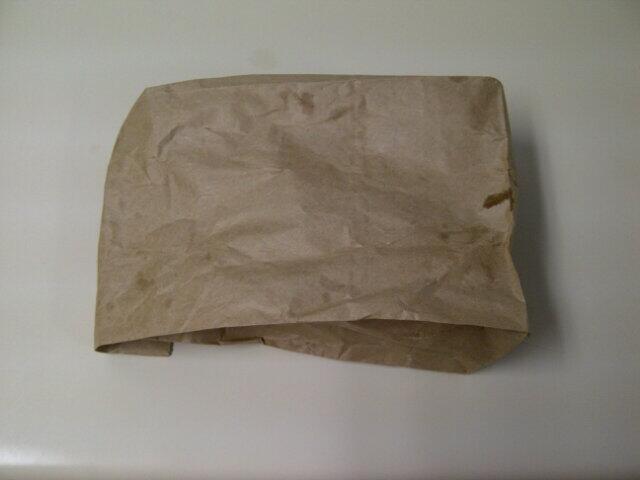 You can make one small step today to help save our environment. Visit the UNEP Caribbean Environment Programme's website: www.cep.unep.org or visit their facebook page: https://www.facebook.com/pages/UNEP-Caribbean-Environment-Programme/417207371654837 for more information.