Weekend fun, here we come !
Friday:
Usain Bolt's Tracks and Records Happy Hour and Karaoke Fridays– Usain Bolt's Tracks and Records; Marketplace; 67 Constant Spring Road, Kingston.     Drink specials from 4 pm – 9pm
Finally Fridays! – Ribbiz Ultra Lounge; Barbican Centre; 29 East Kings House Road, Kingston (located inside Acropolis Gaming)   Happy Hour stars at 5 pm
Happy Hour – CRU Bar; 71 Lady Musgrave Road, Kingston 
Grill Night – Uncorked; Sovereign North – 29 Barbican Road, Kingston
Fiesta Fridays – Chilito's Jamexican; 64 Hope Road, Kingston       ADMISSION: FREEEEE     Begins at 6 pm… DEALS ALL NIGHT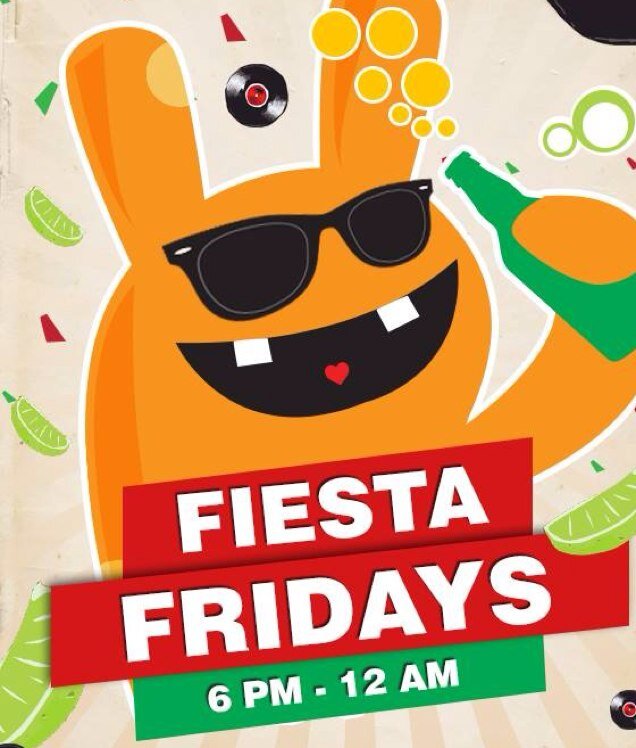 Greek Night – Everblazing Lounge: Villa Ronai, Old Stony Hill Road, Kingston
Friday Night Grill – The Courtleigh Hotel; 85 Knutsford Boulevard, Kingston
Fiction Fridays – Fiction Nightclub; Marketplace, Kingston
MVP Fridays – Pulse Complex; 38 Trafalgar Road, Kingston Appleton flasks on special all night. ADMISSION: FREE 
Saturday:
Dancin' Dynamites audition –   Brown's Town Community College, St. Ann    10 a.m. – 4 p.m.
Intercol Rugby – University of Technology; 236 Old Hope Road, Kingston   Come support the UWI and UTECH teams as they go head to head in a 2 pm match.
Forever  – KGN 8; Villa Ronai – Old Stony Hill Road, Kingston
ENVY  – Club Privilege; 14-16 Trinidad Terrace, Kingston     ADMISSION:  [men] $1500  [ladies]  $1000 … 2-4-1 before 1 am
Shots on the Rock – 5 Hotel Street, Mandeville     ADMISSION: $300
ULTRA Inclusive Saturdays – Fiction Night Club; Constant Spring Road, Kingston GUESTLIST ONLY! get listed: ultra@fictionloungeja.com or 583-5531
Sunday:
Last Sundays – National Gallery of Jamaica;  12 Ocean Boulevard, [Downtown] Kingston   ADMISSION: FREE
Cocktail  Sundaze  – Mojitos; Mandeville, Jamaica       6 pm – 12 am     For more information click here
For the kids:
Here are some places you could take the kids this weekend:
• Putt and Play (Kingston)
• Hope Zoo (Kingston)
• Cocojam (Kingston)
• Book reading from 1 – 2 pm at Bookophilia (Kingston)
• Rockfort Mineral Bath (Kingston)
• The movies (Palace Amusement- Kingston, Manchester, St. James)
• Devon House (Kingston)
• Jamaica Zoo (St. Elizabeth)
• Aquasol Beach Park (St.James)
• Mystic Mountain (St. Ann)
• Dunn's River Falls (St. Ann)
• Tutti Frutti Frozen Yogurt (Kingston)
• National Gallery of Jamaica – Last Sundays (Kingston)